SERVICES
High-Performance Plastic Injection Mold and Compression Mold Tooling
Engineering
The final product is never better then the engineering, design and tooling used to create the component. At CS Tool Engineering our specialty is overmolded and in-mold component assembly production.
OverMold Engineering and Design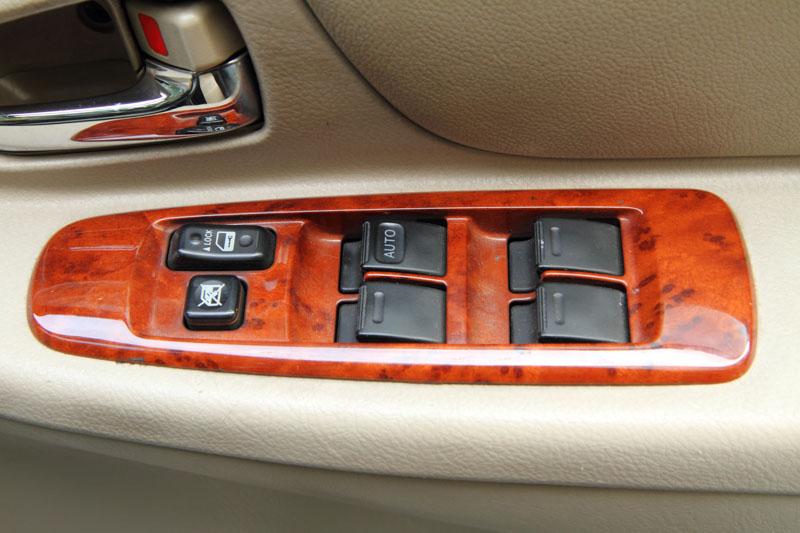 As automotive manufacturers have been driven to reduce vehicle weight, CS Tool Engineering has stepped up to the challenge of developing increasingly complex plastic injection molds. Plastic injection molds that combine strength with minimal materials. Our engineers love the challenge.
The intricacies involved in manufacturing an automotive door handle is hard to imagine. The geometrical complexing of designing a plastic injection mold that produces plastic with the strength of steel is difficult. In over-molding, the hard plastic substrate provides structural support. The second material usually provides a soft feel. (For instance, A screw driver handle and tooth brushes are a common hard/soft over-molded products.) Over-molded allows the use of two different materials without using glue or fasteners.
Replacing Metals with Plastics
Replacing metal with high-performance plastic injection or compression molded components is a proven strategy for vehicle weight reduction. On average, vehicle fuel mileage improves 2% for every 100 lbs of weight reduction. Additionally, improve mileage reduces CO2 emissions. When mass production is combined with vehicle weight reduction, the results are astonishing. Reducing the vehicle weight of the 70 million light-weight vehicles produced annually, would save 90 million gallons of fuel - enough fuel to power 180,000 vehicles for a year.
In-Mold Assembly - The Next Advance in Manufacturing Efficiency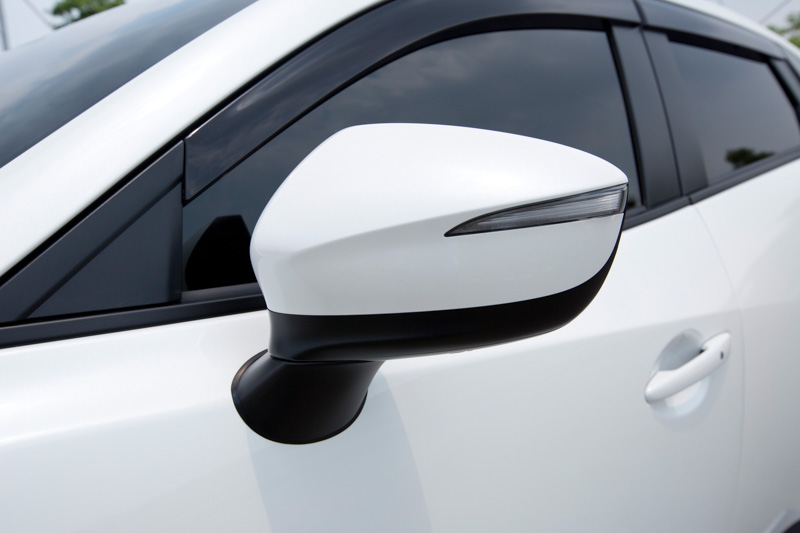 Eliminating secondary operations is pushing multi-shot plastic injection molding and compression molding into a new level of manufacturing efficiency. CS Tool Engineering is an expert in designing assemblies that combine separate components in the tool via snap-fits, welding, and co-molding of incompatible materials. For example, recently we engineered the rear side window for an automotive manufacturer. This process successfully combines the glass window with the window frame, the interior trim, exterior trim and the weather proofing without the use of fasteners.
In-mold labeling, film decorating, and fabric laminating are only the beginning of what is proving to be an exciting new frontier in manufacturing technology. In addition to the economic advantages of in-mold assembly, increased product quality is the major benefit. In-mold assembly develops a more consistent component. The component assembly is not subject to the same warpage or shrinkage issues seen when secondary operations are used.
Special technology for in-mold assembly is found in the tooling rather than in the molding press.
The Benefits of In-Mold Assembly
Eliminates work-in-progress inventories.
Reduces the need for separate presses and molds.
Reduces labor and floorspace requirements.
Improves registration or alignment of a part for assembly.
Reduces the total time to produce an assembly.
Allows production of parts with features that would be cost-prohibitive or impossible to produce by conventional assembly process.
We are proud to be a part of developing the innovations that power our future.
Design for Manufacturability
Design for Manufacturability/Manufacturing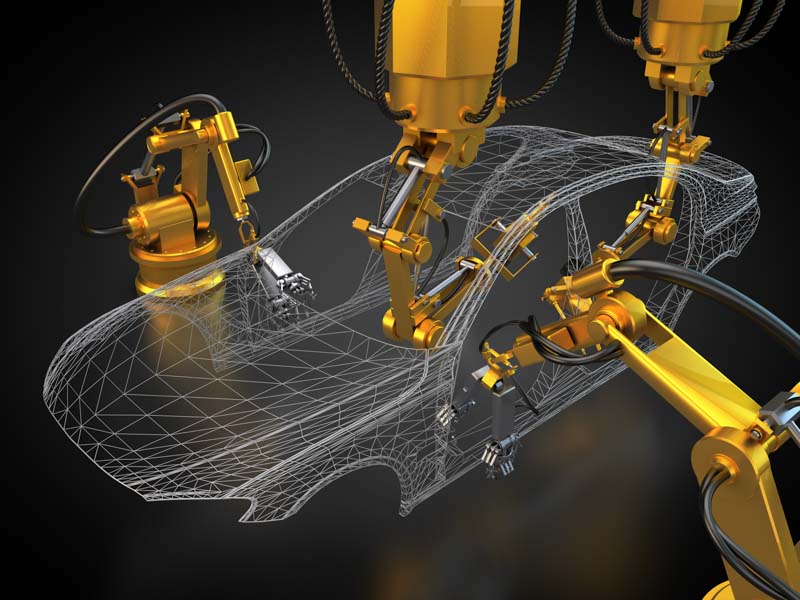 (DFM) is the process of designing parts and products for accurate and efficient production. Understanding the production environment is the key to successful plastic injection mold and compression mold design.
The idea of designing a part so it is easy to produce in high volumes, utilizing existing technology, while holding tight tolerances, is the heart of what we do at CS Tool Engineering. We rise to the challenge of creating tooling for over-molded and in-mold assembly components with tight tolerances and high cosmetic value. Parts with complex geometries, such as speaker grills and exotic insert materials, require the best possible tooling.
Raw materials, tolerances, and component assembly are all elements that can affect the manufacturability of a part. In using the DFM framework, we are able to discover potential molding problems before we begin cutting steel. Potential problems are fixed in the design phase of a project, the least expensive place to address any issues – saving our customers time and money.
Tool Making
CS Tool Engineering has come a long way from the early days of manually controlled machine tools like lathes, milling machines, grinders, and hand tools such as files. Today our process involves setting up and operating a variety of computer-controlled machine tools to produce precision metal parts. We have graduated from sketches to blueprints to computer-aided design (CAD) and now to computer-aided manufacturing (CAM) files.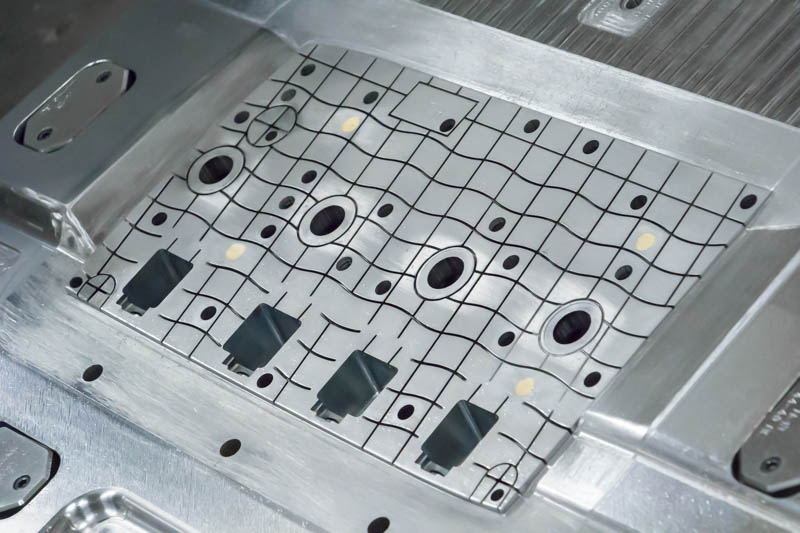 CS Tool Engineering works continuously to create value for our customers through the adaptation of Lean Production Processes. Lean production is a rigorously controlled program that seeks to maximize customer value while minimizing waste.
We continue to invest our resources in the most advanced technology available. Over the last several years, we have invested heavily in robotics. Robotics have come a long way since the first CNC machines were developed at MIT in 1952. In 1972, electric discharge machines (EDM) completely revolutionized the tool and die business. EDM technology allows us to create complex shapes that would otherwise be difficult to produce with conventional cutting tools. Additionally, we can machine extremely hard material to very close tolerances.
Today, we are seeing a whole new army of machines capable of working through the night to produce precision molds.
Kick-off meeting – Cross-functional team meeting of engineers, tool makers, and machinists to create the most effective and efficient mold to produce the perfect part.
Program steel, roughing
Program steel, finishing
Program graphite
Trode milling
Steel milling, roughing
Steel milling, finishing
Wire EDM
Sinker EDM
Base milling
Grinding tool
Polishing
Mold Polishing is Done In-House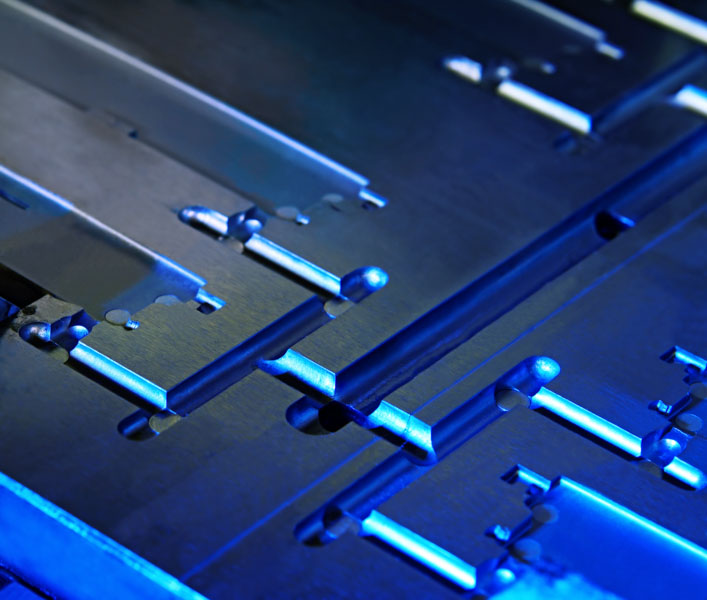 For many tool makers, mold polishing is a special trade. In order to maintain the highest quality standards, CS Tool Engineering has developed the expertise to polish molds in-house with existing personnel.
Plastic injection mold making is a sophisticated, high-tech process. However, mold polishing remains hand work by an extremely skilled mold polisher. And mold polishing determines the quality of an injection mold surface finish.
Having experienced polishers on our staff offers a great deal of flexibility in helping a customer solve a problem.
If you need a plastic injection mold with a uniform stoned finish, we can do it.
If you need a textured surface, we can do it.
If you need an optical quality diamond polish, we can do it.
CS Tool Engineering has the skill and the experience to make your parts look and perform at their best every time.
Repairs
Repairing plastic injection molds and compression molds can be costly. And the resulting production delays are frustrating. Whether a mold closes on an improperly ejected part, or is not properly set up, or is degraded by wear or abrasive plastics, any delay in production can quickly become a frustration and an expense.
CS Tool Engineering knows the value and importance of keeping your plastic injection molds and compression molds in service. We go beyond mold repair and maintenance. We help you develop strategies with standards and measurements to keep you up and running. When we receive your mold for repair, we examine the mold for both dimensional and finish integrity.
And we get you back into production fast!